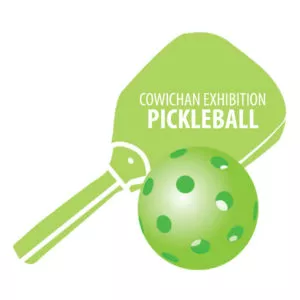 Welcome to Cowichan Exhibition Pickleball! We are pleased to offer you a safe place as we move through COVID-19 Pandemic.
Please take a moment to read through the following rules and instructions:
Prior to attending you must complete the following steps.
You should assess your personal risk and motivation to ensure that attending a public program is in your best interest.
Prior to the start of each session, screen yourself to ensure that your attendance to the facility is appropriate. If you answer yes to any of the following questions please stay home and isolate.
I have travelled outside of Canada in the last 14 days
I have knowingly been in contact with someone who has or is suspected to have COVID-19
Registration:
Create a profile clicking the link below. Once you have created your profile in AssistExpo and have chosen which cohort you would like to play in, you can click "Add Registration" to select which sessions you'd like to come and play.
Registration closes at 9 am on the day of each session. You can register for multiple sessions at once, $6.00 per person/per session.
If you have any difficulty registering online please call the Exhibition office (250) 748-0822 and we will register you.
Drop-in is not an option.
Maximum # of players per session is 36. Sessions are Monday to Friday, 10 am – 12:30 pm
Arrival & Game Play:
Arrival – please arrive no more than 10 minutes prior to program start.
NOTE: On the day of your first session, you are required to show proof of vaccination at the office. Once we've seen it, you will not need to show it again.
You will be asked to answer the screening questions and agree to COVID -19 Assumption of Risk form when you register online. If you do not feel well the day of your session, please stay home.
You MUST sanitize your hands at the main entrance before playing.
Masks are mandatory inside the facility at all times when you are NOT on the court, engaged in play.
Bring your own racquet and wipe it down before beginning to play.
Ensure you maintain a 2 – meter physical distance at all times.
Bring your own water bottle.
Game Play
We recommend that you play with the same partner for the length of the daily session.
The Exhibition will provide sanitized balls, a new ball should be used for each new game.
Each court will be provided with a clean ball bucket, a used ball bucket and hand sanitizer.
Please wear your mask at all times when you are not engaged in play on the court.
Do NOT bring extra gear into the hall, leave packs on the floor, not on tables or chairs.
No more than two persons at a time in the Washrooms
Avoid all hand shaking or tapping of paddles.
Stay on your side of the court
Do not share equipment, if you break a paddle you can request a clean sanitized one from the office.
PLAYERS NOT ABIDING BY THESE GUIDELINES WILL BE ASKED TO LEAVE THE FACILTY AND THERE WILL BE NO REFUNDS.
Most importantly, take responsibility for your health and the health of others! Stay home if you are not feeling well!
HAVE FUN, PLAY SAFE AND BE KIND AND CALM!