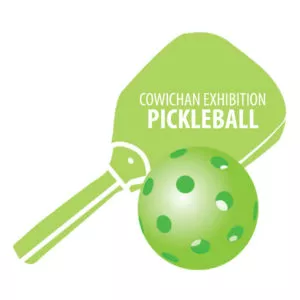 Welcome to Cowichan Exhibition Pickleball!
Please take a moment to read through the following rules and instructions:
Prior to attending you must complete the following steps.
You should assess your personal risk and motivation to ensure that attending a public program is in your best interest.
Prior to the start of each session, screen yourself to ensure that your attendance to the facility is appropriate.
Registration:
Create a profile clicking the link below. Once you have created your profile in AssistExpo, you can click "Add Registration" to select which sessions you'd like to come and play.
Registration closes at 9 am on the day of each session. You can register for multiple sessions at once, $6.00 per person/per session.
If you have any difficulty registering online please call the Exhibition office (250) 748-0822 and we will register you.
Online registration is recommended.
Maximum # of players per session is 36. Sessions are Monday to Friday, 10 am – 12:30 pm
Arrival & Game Play:
Arrival – please arrive no more than 10 minutes prior to program start.
If you do not feel well the day of your session, please stay home.
Bring your own racquet.
Bring your own water bottle.
Most importantly, take responsibility for your health and the health of others! Stay home if you are not feeling well!
HAVE FUN!