Recent News
UPDATE: Tickets to Onward and The Lion King are SOLD OUT!!! There will be ABSOLUTELY NO TICKETS SOLD AT THE GATE, you must pre-register to attend. Please bring your ticket confirmation to the gate, NO TICKET = NO ENTRY!
We will be hosting a drive-in movie theatre on June 5th and 6th! This event is put on by Fresh Air Cinema and Fortis BC. Coastal Community Credit Union will be matching all donations and 100% of the proceeds will be given back to support Nourish Cowichan! For more information on the event and how you can get tickets for "Back to the Future", click here: Outdoor Movies BC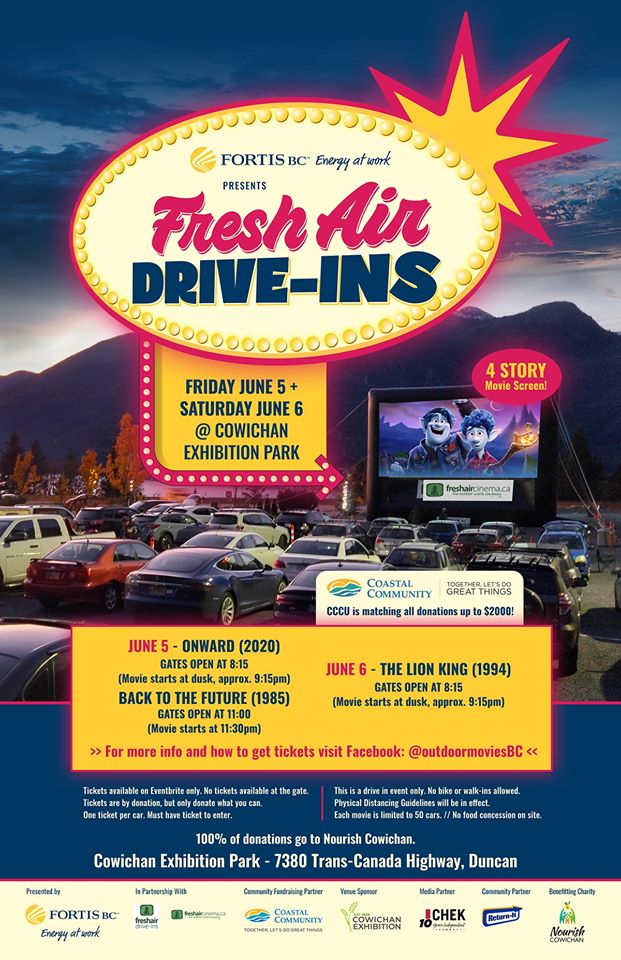 The health and safety of our community is of utmost importance to the staff and volunteers at the Cowichan Exhibition. We understand that extraordinary measures need to be taken so that we can adapt to the new "normal" as quickly as possible. In order to support community health and prevent the spread of COVID-19, our facilities have been closed and all events have been cancelled since March 17, 2020.
We are grateful to the leadership of our Provincial Health Officials and as the Province slowly re-opens, so will we. We are committed to ensuring that events hosted at our facility adhere to the Provincial Health guidelines and have stepped up our efforts to keep things clean and sanitized for public use.
The Cowichan Exhibition has been a supporter of community events for the past 152 years and we recognize that our plans for hosting upcoming events will need to adjust. While the events and protocols may be different, we are constantly looking for ways to bring the community together while we stay apart.
As the guidelines continue to unfold and change we are hopeful that we will be able to provide some summer events that will bring our resilient community together once again. Stay tuned!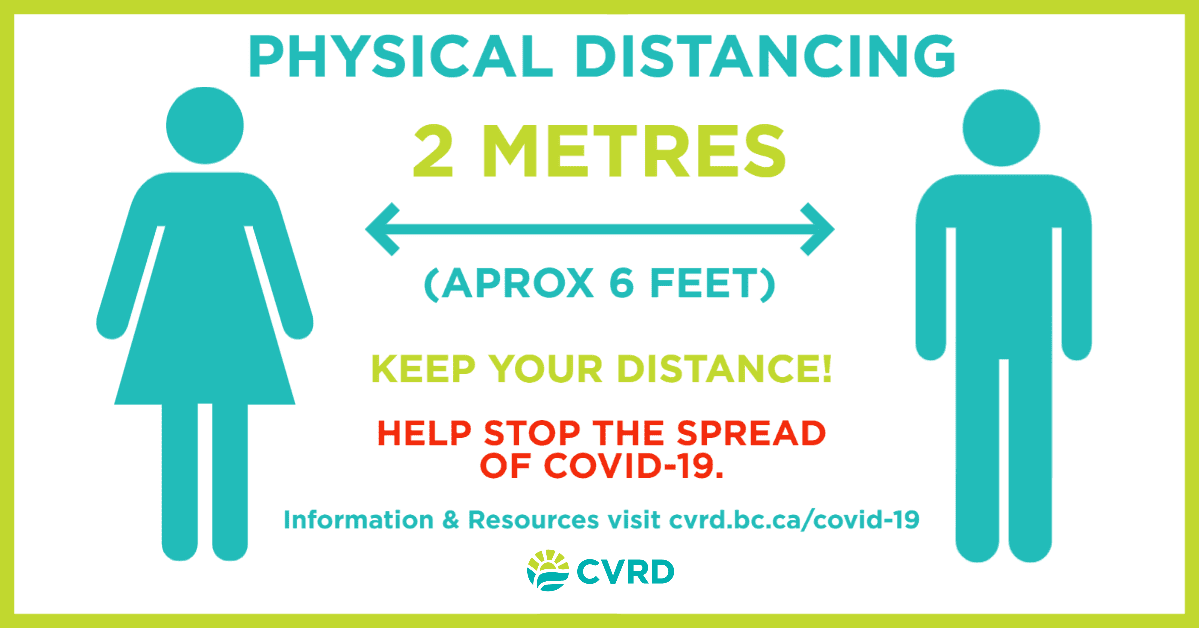 Follow Cow EX
Instagram No images found!
Try some other hashtag or username