Cowichan Exhibition Park has a wide variety of facilities available to rent to suit many different types of events. From the main building, Mellor Hall, to the meeting rooms, Pearmine & Stratford, our facilities are easily customizable to fit your requirements!
COVID-Friendly Meeting Spaces
Contact us for the latest Provincial Health Office regulations regarding COVID-19. Our meeting spaces can be transformed to meet these requirements if needed.

Mellor Hall
This multi-purpose hall holds up to 1,477 guests. The hall comes complete with a commercial kitchen, sound system, 14′ foot roll up door for easy loading, ample tables and chairs and beautiful natural light. Parking is plentiful and the building is wheelchair accessible.
Size: 170′ x 80′ 13,600 Sq. ft. Holds up to 1,477 guests
Features:

• Commercial Kitchen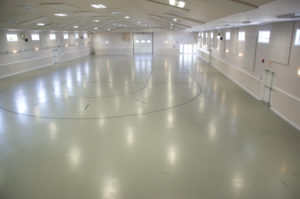 • Heat & Air Conditioning
• Sound System with wireless microphone
• 14 ft roll-up door
• Tables and chairs for 450 people
• Guy wires for draping or banners
• Natural light & superior interior light fixtures
• Wheelchair accessible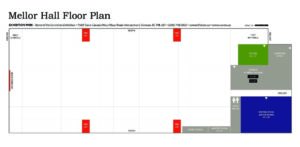 ---
Pearmine Room
The Pearmine Room holds up to 60 people and has a projector screen, tables, chairs, white board, wifi and a kitchenette. Located off the side of Mellor Hall, this room is wheelchair accessible and has access to a washroom facility. The Pearmine Room is great for seminars, workshops, art classes, birthday parties or other smaller gatherings.
Size: 38.5′ x 27.5′ – Holds up to 60 people
Features: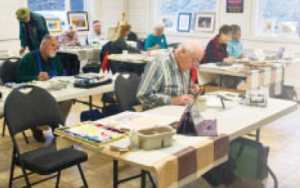 • Kitchenette (fridge, microwave, coffee/tea pots)
• Heat & Air Conditioning
• Projector screen
• 60 Chairs & 10 Tables
• Lectern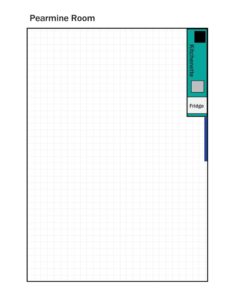 ---
Stratford Room
The Stratford Room holds up to 60 people and is equipped with a full kitchen, tables, chairs, a projector screen and loads of natural light. The stand-alone building is wheelchair accessible and is equipped with washroom facilities. The Stratford Room is a great place to host a birthday party, a workshop, dance class, or a business meeting.
Size: 24.5′ x 31′ – Holds up to 60 people
Features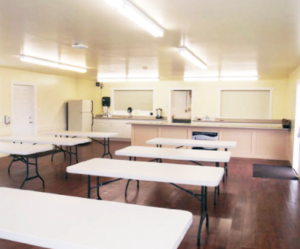 • Full Kitchen (grill, stove, deep freeze, 2 fridges)
• Heat & Air Conditioning
• Projector screen
• 60 Chairs & 10 Tables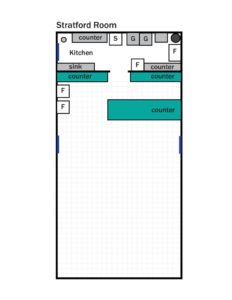 ---
Optional Equipment Available Onsite:
• Portable PA System
• Wireless Internet
• Lectern
• Stage – 6 panels (4 ft x 8 ft) that can be configured depending on your event
• 177 tables (6 ft)
• 50 tables (8 ft)
• 450 banquet chairs
• 180 folding chairs
• Wooden benches & picnic tables
Parking & Camping
There is lots of parking at Exhibition Park and overnight camping is available for $20+GST for all events.
---