Island 4-H Rendezvous – 8:30am – 3:00pm – Mellor Hall/Pearmine/Stratford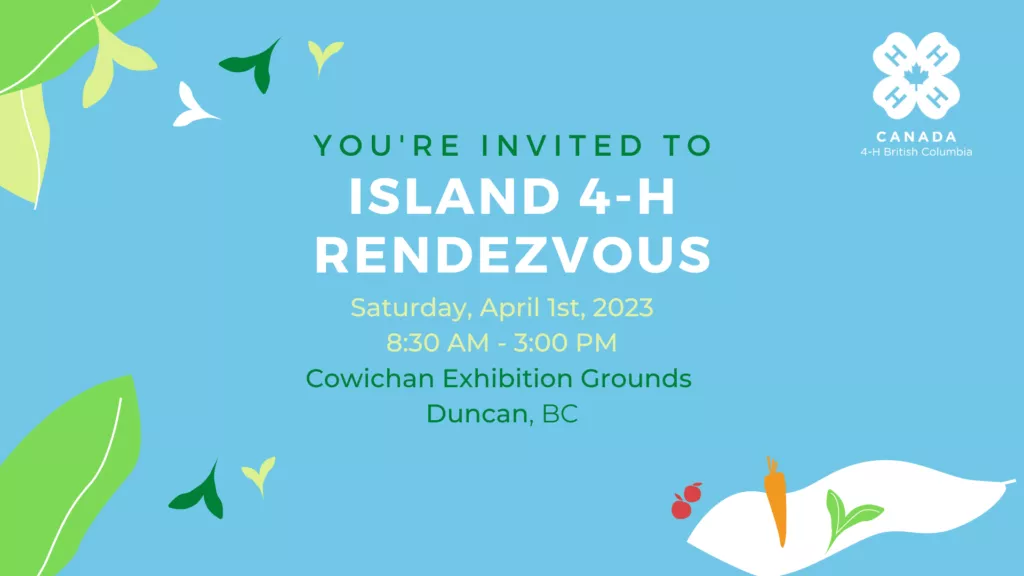 Let's get together April 1st for Island 4-H Rendezvous, a great day of fun and learning for 4-H members, families and friends in Vancouver Island!
The event will be hosted at the Cowichan Exhibition grounds. Registration is $12 and includes lunch, snacks, and workshop activities.
There are 25 different exciting workshops to choose from this year! See the Program Booklet for session descriptions. Register online via Eventbrite.
Contact information:
Mayra Carvajal at Mayra.Carvajal@gov.bc.ca or (778) 752-9847.