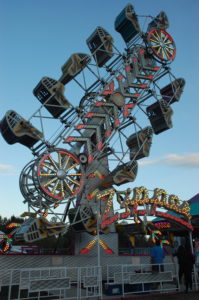 West Coast Amusements will be bringing their Spring Carnival to Exhibition Park April 21-24! Get your tickets today!!
Times:
Thursday, April 21: 3pm – 10pm
Friday, April 22: 3pm – 11pm
Saturday, April 23: noon – 11pm
Sunday, April 24: noon – 6pm
Advanced RIDE BRACELETS can be purchased for a $10 discount until April 19th! Go to https://westcoastamusements.com/event/cowichan-spring/
to get yours today! (Note: these are for online purchase only, we will not have any in our office).
See you at the Carnival!