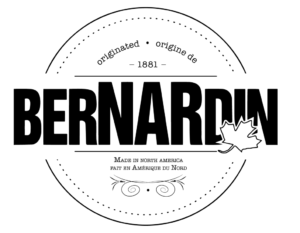 The Cowichan Exhibition would like to give a huge shoutout to Bernardin for sponsoring the Home Canning classes again at this year's fair.
Bernardin gives prize coupons for 4 different classes: 1st Jam/Jelly, 'Bernardin' Best of Show, 'Bernardin' Gift Pack Competition – which this year had to be a collection of jars using our theme "Jack and the Beanstalk", and the Creative Crafts Award.
This year Shirley Parrott won 1st Prize in Jam/Jell, Best in Show and the Gift Pack Competition! Amy Guay won the Creative Crafts Award. Collectively, both winners received almost $100 worth 'Bernardin' Prize coupons for their efforts! Congratulations to the winners and thank you to Bernardin!