CHECK BACK SOON
FOR THE FULL 2023 CATALOGUE
---
2022 Official Catalogue
The catalogue has arrived! You can pick it up in our office (Monday-Friday from 9am – 4pm) or at any of the local businesses on the list below. You can also download individual catalogue pages for each division.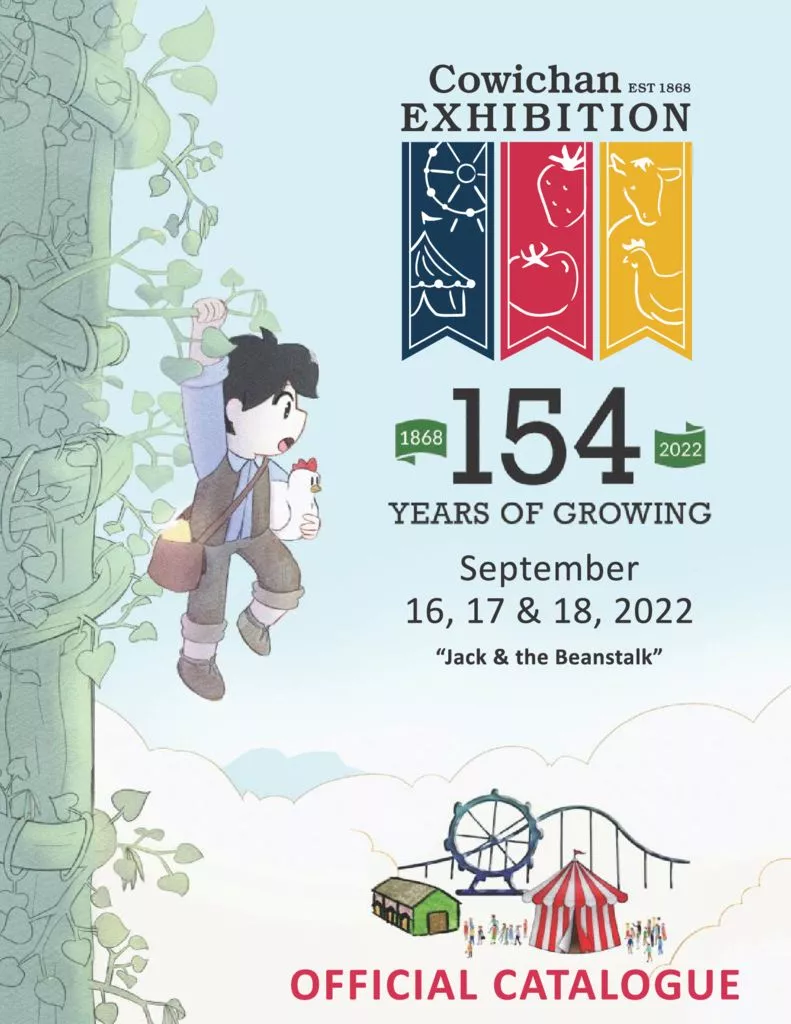 Entry Registration
Registration is now open! You can register online or in person at our office. We are open Monday – Friday from 9am-4pm.
Deadline: Thursday, September 8th @ 5pm!
Individual Division Pages
(downloadable PDF's)
Livestock:
Beef Cattle
Dairy Cattle
Miniature Horses
4-H
You can download a PDF copy of the entry form as well and bring it to our office!

Hall Entry Form Livestock Entry From Horse Entry Form 4-H Entry Form
Catalogues are available at these local businesses
Top Shelf Feeds
Buckerfield's
Cowichan Milk Co. Farm Stand
The Red Balloon Toy Shop
Happenstance
Dinter Nursery
Island Tractor & Supply
Blueberry Farm (Mays Rd.)
All Tied Up
Station Street Cafe
VI Regional Library – South Cowichan
Galletto Market
Third Wave Coffee Shop (Crofton)
Crofton Pharmacy
Snip & Stitch
Serge and Sew
Creative Quilting
Fabricland
Liquor Plus (Cobble Hill)


Shar-Kare
Cowichan Bay Village (Various locations)
Scott's Toys and Hobbies
Island Gem & Bead
Excellent Frameworks
Live Edge Design
VI Regional Library – Cowichan Branch
Station Street Cafe
Station Street Gallery & Frame Shop
Island Tractor & Supply
Dinter Nursery
Arnie's Grocery
Osborne Bay Liquor Store
The Loom
Maritime Centre (Cowichan Bay)
True Grain Bakery
Bucknucks Books
Valleyview Medical Centre