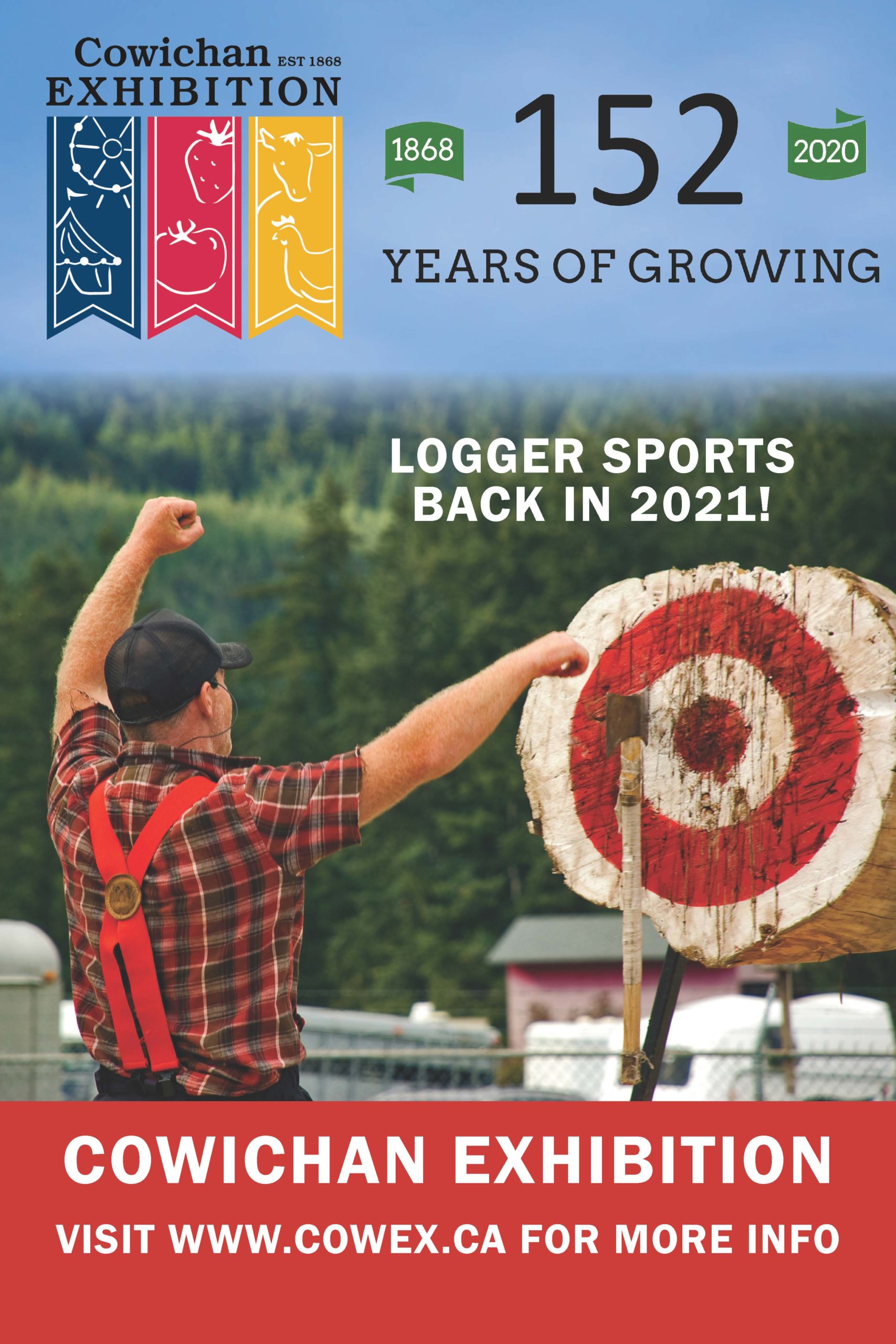 The Cowichan Exhibition will welcome the "Land of Legends" Logger Sports competition back on Saturday, September 12th. As well, the popular "Laughing Logger" Show will return with 3 shows daily on Friday and Sunday!
---
Thank you to our generous sponsors who make this possible!
---
Competitors
Become a Logger Sports Competitor!
Are you interested in becoming a legend? Join our Logger Sports Competition at the Cowichan Exhibition for an opportunity to showcase your logger skills and win cash prizes!
Entry Form (coming soon)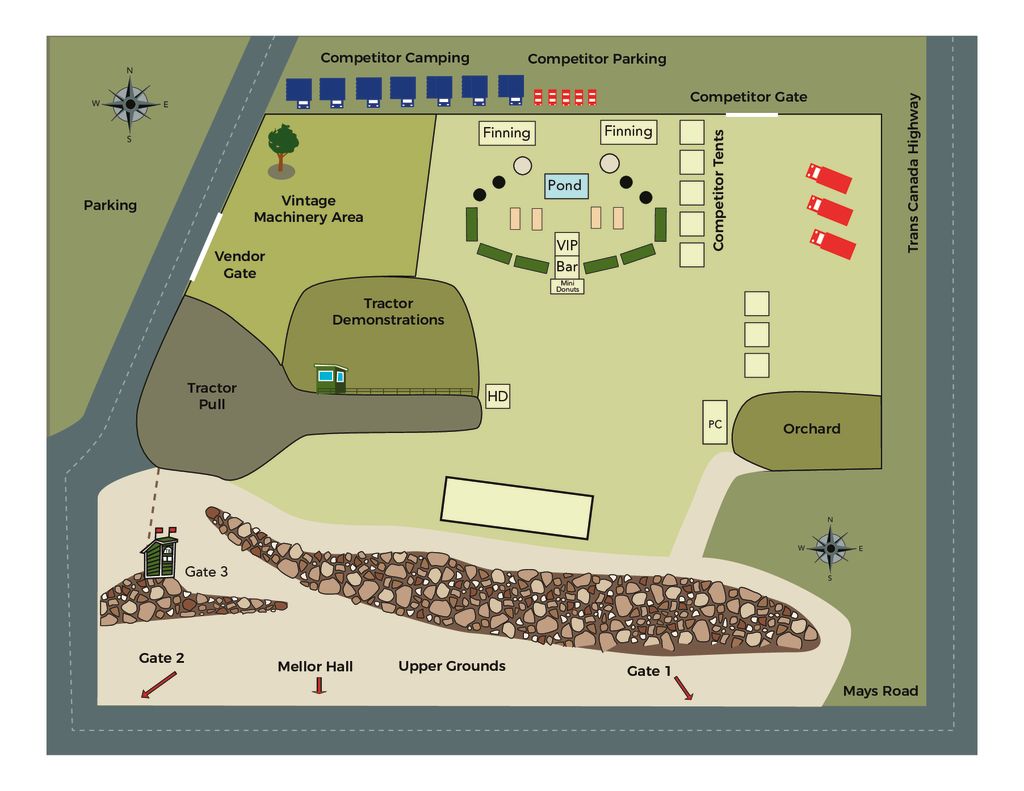 ---
Sponsorship
Support our cultural history by becoming a sponsor of the Logger Sports Competition! Gain a foothold in our logging sports contest by by having your company's name on a banner for all to see. Learn more about other opportunities available to our sponsors by downloading the sponsorship package below.
We are proud to partner with the following companies who help to make the "Land of Legends" Logger Sports at the Cowichan Exhibition a reality!
---
History
Our goal is to re-create logging culture through our logging show and logger sports competition to celebrate old legends and create new ones. Learn about Vancouver Islands's rich history and local legends in the logging industry by clicking the link below.
History of Logger Sports in the Cowichan Valley
---
Schedule of Events
Laughing Logger Shows
Friday, Sept. 11 @ 11 am, 1 pm, 3 pm
Sunday, Sept. 13 @ Noon, 2 pm
Land of Legends Logger Sports Competition
Saturday, Sept. 12th (exact competition times subject to change)
Stock Saw: Novice: times are kept.
Ladies & Open top 6 go through
Axe Throw: top 4 go through – all classes
| | |
| --- | --- |
| 8:00am | Registration |
| 8:45am | Competitors Meeting |
| 9:00am | Eliminations |
| 10:30am | Hot Saw Seeding (Top 8 go on) |
| 10:45am | BREAK |
| 11:00am | Show Starts |
| 11:05am | Heat One Open Springboard |
| 11:15am | Novice Underhand |
| 11:25am | Unlimited Hot Saw Knock Out (top 8) |
| 11:30am | Heat One Novice Pole Climb |
| 11:50am | Jill & Jill |
| 12:00pm | Heat One Open Pole Climb |
| 12:10pm | Novice Double Buck |
| 12:30pm | BREAK & Kids Events |
| 1:00pm | OFFICIAL OPENING |
| 1:05pm | Legends Stock Saw |
| 1:20pm | 2nd Unlimited Hot Saw Knock Out (top 4) |
| 1:30pm | Heat Two Novice Pole Climb |
| 1:35pm | Heat Two Open Springboard |
| 1:45pm | Novice Axe Throw |
| 2:00pm | Intermediate & Ladies 100cc |
| 2:15pm | Open Axe Throw |
| 2:25pm | Open & Ladies Stock Saw |
| 2:40pm | Heat One RELAY |
| 2:50pm | Ladies Butcher Block Underhand |
| 3:05pm | Heat Two Open Pole Climb |
| 3:10pm | Jack & Jill |
| 3:25pm | Intermediate Standing Block Chop |
| 3:30pm | Ladies Axe Throw |
| 3:40pm | Novice Single Buck |
| 3:50pm | Finals Hot Saw (Top 2) |
| 3:55pm | Heat Two RELAY |
| 4:10pm | Groucho Marx |